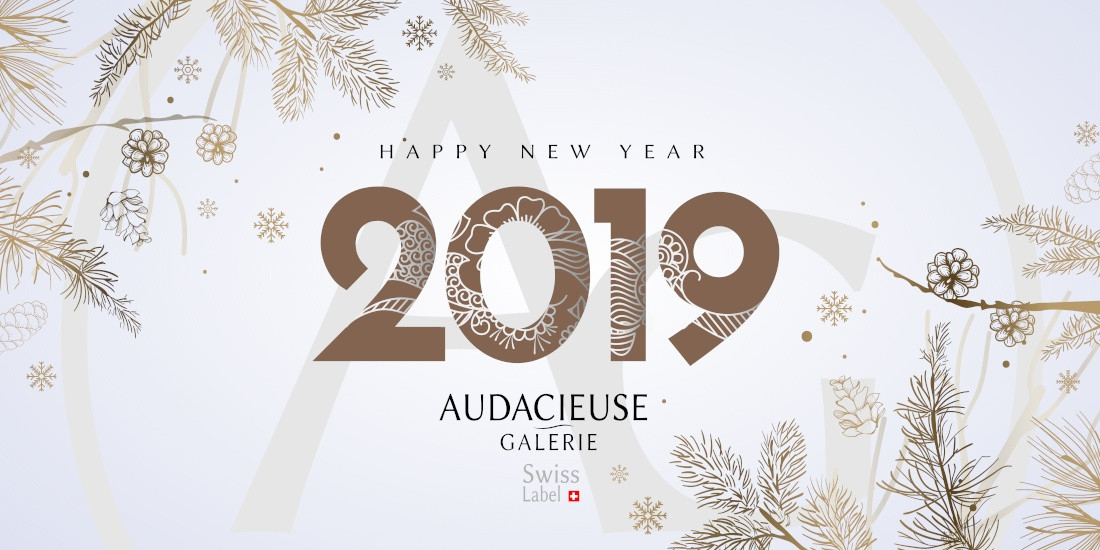 At the beginning of this year, allow me to present to you on behalf of the entire Daring Gallery, our best wishes for happiness, health and prosperity.
We hope that 2019 will provide you with the opportunity to carry out all your projects. Audacieuse-Gallerie will better meet your expectations.
Boldness, innovation and excellence will be our commitments, as they are every year. We are moving forward, we are innovating, we are pushing the boundaries of our jobs.
On our website, we offer excellence in products, services, and delivery in Switzerland and beyond the borders. In our next shop Audacious-Gallerie in Carouge, we will bring you the perfection of proximity service and the greatest satisfaction.
For this new year, practising our business with the highest respect for quality and customer relationship will be our daily commitment. Our Priority: Give exceptional meaning and ethical values to our actions, jobs and choices.
A wonderful year 2019 to all.
Stéphan Lamielle, CEO Audacieuse-Galerie.