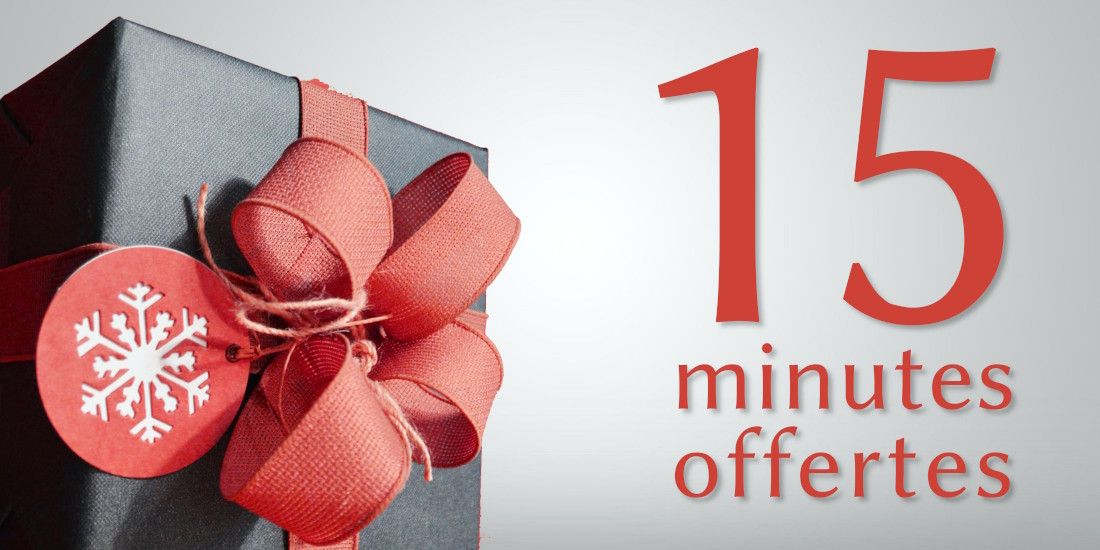 A discount voucher: our gift for a happy Christmas in Carouge Geneva.
We offer you: 15 minutes free of charge during a photo session at the Audacieuse-Galerie studio with a professional photographer. The time of a quick sorting made by the photographer, and you will find your photographs in confidential downloading on our cloud. How to take advantage of your discount voucher:
Two options are proposed to you:
- Either you can take advantage of a free 15-minutes photo session in our studio:

15 minutes free in our studio

- Either you take advantage of another photography service at the photo studio, longer, 30 minutes, an hour, or even more, on which we offer you 15 minutes, or 50CHF discount: To do so, add the code "REDUC15MIN" in your shopping cart. After validation, an amount of 50CHF will be deducted from your order. To discover all our other services at the photo studio:

REDUC15MIN
What about Confinement? Simple: Book now until Christmas and take advantage of this offer later.
From today until Christmas, book a time slot online on our website. Don't delay: With semi-confinement, the first available time slots will be available in December 2020, during the first better days. And they can be booked very quickly.
See you soon at the photo studio