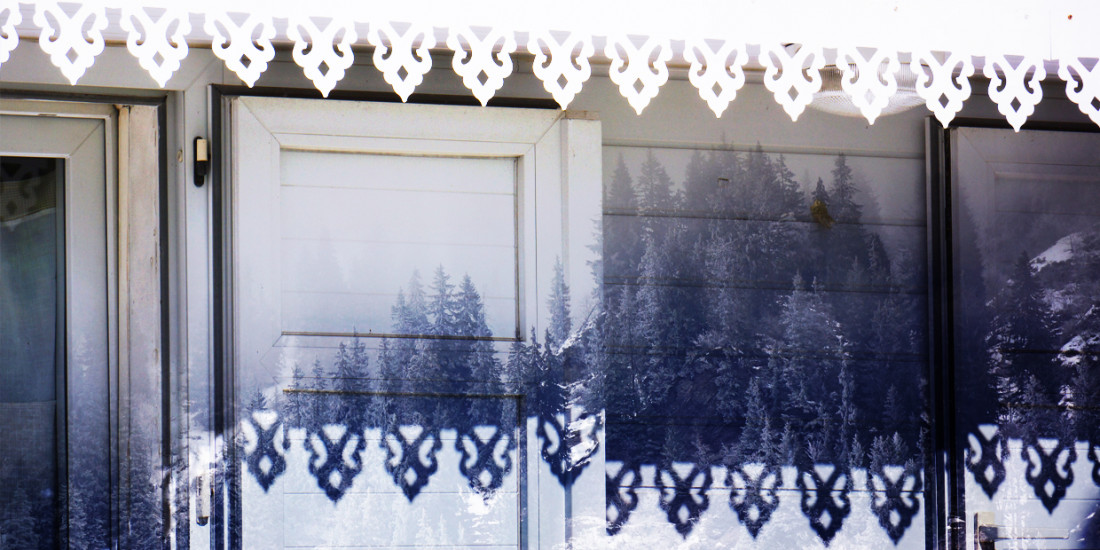 Opening on Friday July 19th, 2019 from 18h. Exhibition from July 16 to September 7, 2019.
In the Audacieuse-Galerie 50 rue Ancienne in Carouge GE.

Discover the photographs of Stéphane Stribick Receive invitations
Can you tell us what the ReCompA series is?

First of all ReCompA means "Paysages à Recomposer" ... each of my photographic creations represent landscape moments captured, archived and remodeled.

A sum of architectural and environmental visuals is recomposed by graphic fusion between several photographs, such as the first photomers of the 1930s.
How did you come to create this series of photographs?
I traveled the landscape with the eye of the prospector landed ... with my camera, my map of the land to consider ... on the alpine arc. As my daily life progresses, these places to build have become sites to recreate.

My prospections turned into photographic explorations ... I became by a subtle reconversion of the countries, cities and campaigns crossed: The RecomposeurR.

How do you work on your images?
I propose a trip to the rediscovery of landscapes where clash urban and natural spaces, environments near and far.

As a researcher in his laboratory, I manipulate, assemble, merge digital molecules to find the right reaction ... and landscape particles are revealed in a surreal.
The experience of the form is elaborated by a fortuitous meeting of an explored place ... the emotion of a sought-after memory ... the dream of a restored landscape.

Alchemy takes place and a new vision appears ... between reality and fiction, an infinite combination of possibilities is recomposed.

Curator's word

Stéphane Stribick has this disturbing, that he transgresses the laws of photography without even worrying. By its superimpositions of photographs, the resulting fusion shakes the eye and invites us to go deeper into each composition. Some of them let perceive a whole imaginary, when others invites us to the crossroads of the genres: Architectures and natures marry in a perfect cohesion of the space. The subtleties obtained leave the observer a great place to dream and imagination. I invite you to dive into these recomposed images, you will come back captivated.

Stéphan Lamielle
Discover the exhibition, come to the gallery

50 rue Ancienne in Carouge GE Switzerland. Exhibition from July 16 to September 7, 2019.
Discover the photographs of Stéphane Stribick Receive invitations