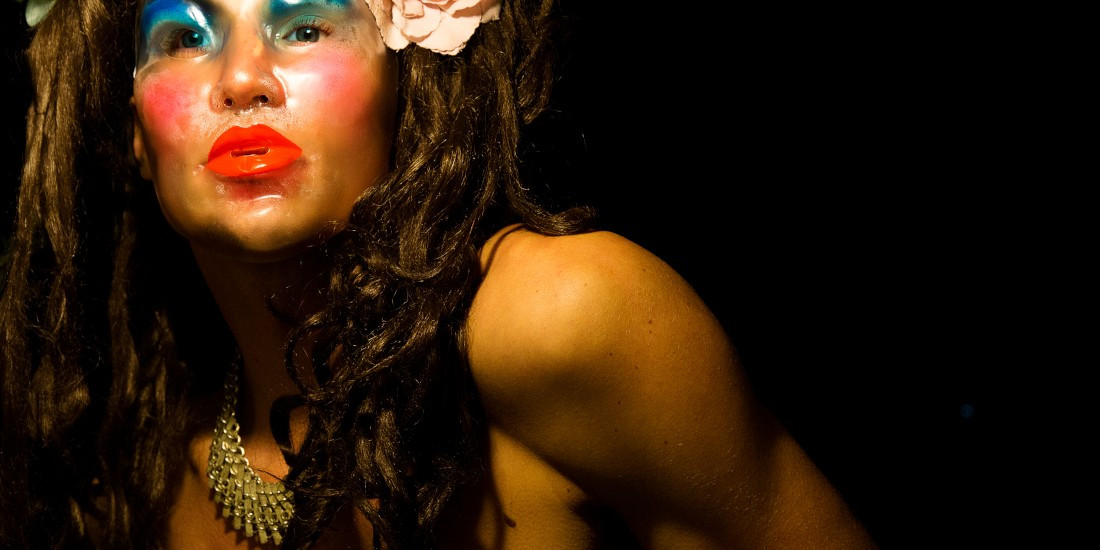 Opening on Thursday, October 17, 2019 from 18h.
Exhibition from October 16 to November 16, 2019.
In the Audacieuse-Galerie, 50 rue Ancienne in Carouge GE.


Interview with Manon Boyer:

Can you tell us more about the work presented?
Here are presented two different series, the first "No matter" which are staged and the second "Under your skin" which are images made in the world of Drag Queens. Both works challenge the idea of ​​gender and present a new perception of the body. These images question the limits defined by society on the identification of a body and its classification. Here, the different images represent multiple bodies, without sexual attribution; they are nobody and everyone is at the same time. By this approach, I seek to highlight the carnal details of these bodies that are changing, and to confront these different individuals forced to live together. I then became interested in moments or accessories in particular that are directly related to this state of transition and that reveal this change. My interest in photography is to focus on this changing body and taking new contours. The body is made patterns and colors that are repeated in new compositions. Autonomous, it suggests the search for a marker marker of femininity or masculinity, although the photographic intention was to give it a certain neutrality. This series aims to desacralize the entity of the feminine and the masculine by taking a new look at this same body which is constantly changing and doubling up. A formal and non-identity look, which does not tend to the recognition but the experience of a new representation. The photographed body plays a balance between genres as well as between the human and the inhuman. The multiple personalities that are suggested are both fixed by the shooting and perpetually metamorphosis. This rocking, this rupture there, is the major point of these images.
How are you doing to create these photographic series?
The field of the genre remains a subject often unknown and taboo of the greatest number. The purpose of these images is to be able to open the debate and give people the chance to discover a different world. Then I have
started making stagings to talk about the body and after exploring this path I wanted to immerse myself in one of these universes, to go further. That's how I decided to meet the Drags Queens, I found an open mind there that I had never seen before. Body freedom was exactly what I was looking for. Drag Queens explode all known limits of the genre, constantly oscillating between several personalities, they gave me another look at the world.
How do you work on your images?
I often need to find myself immersed in a universe to be able to make images, I like to know my subject on the fingertips before photographing. I then try to oscillate between portraits and details to give as much information as possible. Framing is often tight because I carefully choose what I decide to show to talk about my subject. But the major point of my photographs is the color, I build them and think them always starting from this notion, it is central and links all the images between them. Of course the light is very important, I wait patiently that it lands on the body before triggering.