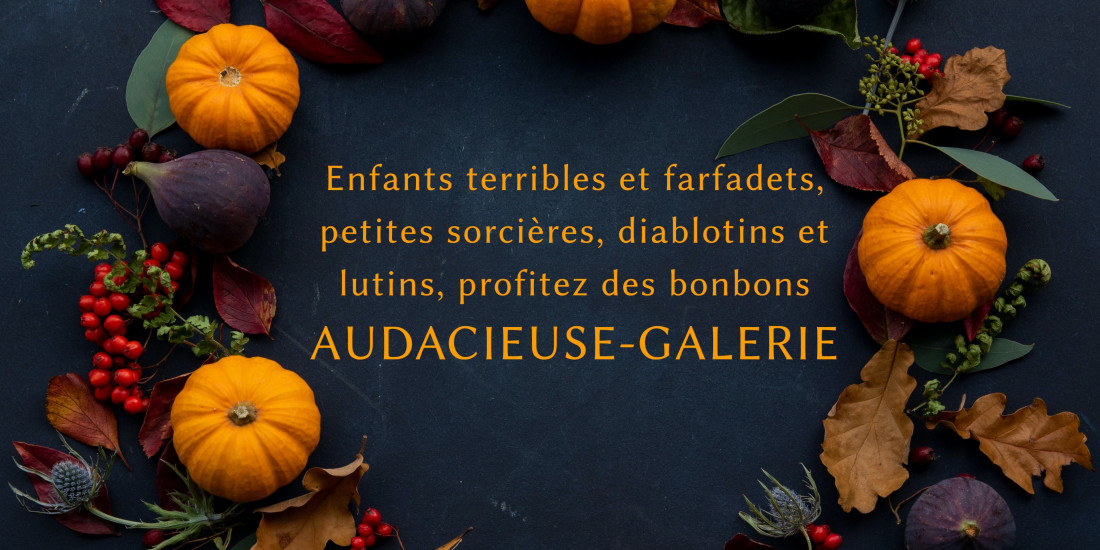 Terrible children and leprechauns,
little witches, imps and goblins,
take advantage of the sweets offered by
AUDACIEUSE-GALERIE

this Saturday 31 October, until 6 pm.
at 50 rue Ancienne in CAROUGE.
Audacious yours.
In these difficult moments favourable to COVID, the children and the parents who accompany them, are invited to come in masked, it goes without saying.