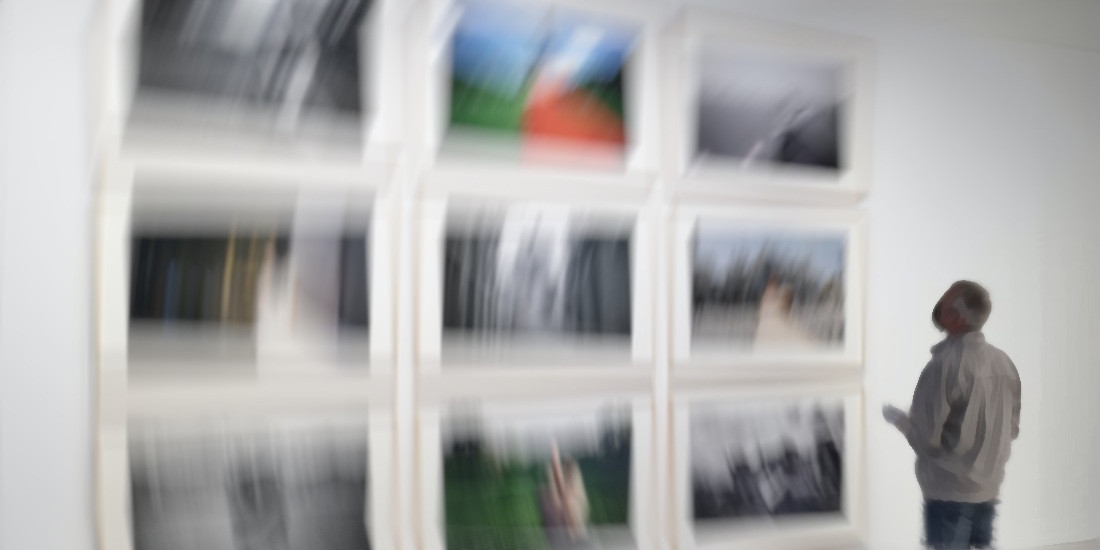 FULL DAYS exhibitions and openings...
Every fortnight, discover new images, exposed on the walls of the Audacieuse-Galerie. The vernissages are organised throughout the day so that you can enjoy the works with fewer visitors. This way we can welcome you even better to share more time together. See you soon for the FULL DAYS OF OPENINGS

Exhibitions and photographers:

From 1 June to 31 June: Photographs by Stéphane Stribick
Through his numerous quests for places, a sum of photographs materializes to produce a library of landscape moments. The Recomposer takes us to rediscover places we have crossed: the secret spaces of a street locked in twilight... a cathedral uprooted by time... a palace blown away in the sky... Everywhere, he questions the "hidden forms" of these places, searching for the formula... until he solves the enigma in a graphic composition as unexpected as it is timeless.
1 July to 31 July: Photographs by Jason Gardner
Jason Gardner tells stories using photography and video as part of visual anthropology. He is passionate about music, culture and ritual, and their impact on human expression. Jason has continued to develop the project "Back to Carnival: Rituals, Roots and Rebels", photographing other Carnival celebrations in Bulgaria, Slovenia, Poland, Basque Country, Spain, Dunkirk, France, Guinea-Bissau, Sardinia, Italy and Austria, Trinidad, Bahamas, New Orleans and Louisiana Cajun country.
1 August to 14 September: Photographs by Téo Becher
Téo explores various dimensions of documentary photography, notably through the landscape and man's place in it. His approach takes him to places where nature has a strong presence in order to question the relationship of individuals with their habitat. Not even a century ago, the Inuvialuit were nomadic, they did not live in a place by settling there but by roaming it from one side to the other, following the caribou herds they hunted on the Canadian territory.
1 September to 30 September: Photographs by Charlotte Bresson
Charlotte Bresson, who was destined to be a private detective, gave up shadowing but kept her curiosity about the world by leaving their share of mystery and suggestiveness to the things around her. One day, taking her survival instinct and her car. Avoid the motorways, end up on dead-end dirt roads. In the middle of the night, not passing anyone. At nine o'clock in the evening, curtain up. Everything is over. Only the neon lights of the diners remain: OPEN. And deserted. Cowboys, Indians. Passing them. To photograph them. Just passing through the immensity of the American territory. To go back.
15 September to 14 October: Photographs by Maximilien Minsk
Using mainly the feminine principle, Maximilien Minsk wishes to place himself on a line of two opposites, of the pure and the impure, of the genitor and the castrator, of the angelic and the demonic, in order to be able to find the point of balance. An optical focus, precarious and unstable, it is ready to collapse, disappear and be reborn at the slightest attempt at interpretation. Gorgons, Lilith, chthonic or celestial goddesses, constitute the basis of an alphabet that the study of esotericism, religions, mythology and certain scientific data, finish symbolizing.
1 October to 31 October: Photographs by Simon Gruber
Simon Gruber discovered his deep connection to nature at an early age, which he then tried to portray with his camera. Growing up in the Austrian Mühlviertel, shaped by nature, The constant examination of personal perception and what is expressed in his images led him to experiment with the camera at an early age in order to find his own artistic identity.
15 October to 14 November: Photographs by Thierry Vezon
Thierry Vezon started his career as a nature photographer in 2004. He is attracted to the Far North, the Arctic regions and the icy and snowy landscapes. However, his favourite places are in his region: Provence, the Camargue and the Cévennes. He likes to immerse himself in nature and tries in his photographs to highlight the emotional effects that wildlife and landscape can have on him. He is also a specialist in aerial photography. Working regularly with environmental organisations, he hopes to raise awareness of nature conservation. He tries to take pictures in an artistic and aesthetic way, hoping to make people feel emotional.
1 November to 31 November: Photographs by Ysel Fournet
Ysel Fournet's series of photographs is a sentimental introspection of the time that eludes us. Creation, childhood, procreation, allow us to better understand the difficulty of accepting the inexorable destiny that awaits us. By placing existential questions in a Darwinian, Cartesian, mathematical, biological and secular framework, we can rely on the Enlightenment rather than on mysticism to explain...death.
15 November to 15 December: Photographs by Georgii Vinogradov
Georgii Vinogradov focused on post-Soviet society. He has portrayed village life, photographed hard life, ruined dreams and the absurd censorship of women's bodies in today's Russian society. Now he is exploring the notion of the "shards of the Soviet Union". The first chapter of this work is about the museum of Soviet cars in the field.
1 December to 31 December: Photographs by Stéphan Lamielle
Born artist, Stephan Lamielle is a curious person with a strong affinity for land art. Passionate about nature, he is at one with it through various sporting escapades: ski mountaineering, trekking. For Stéphan these long journeys in the mountains are as many enigmatic quests. Stéphan Lamielle creates original compositions, rich in textures, based on the play of natural light. When the sky is threatening, the weather gloomy, in the high summits, he finds an unprecedented intimacy. Far from the urban hustle and bustle, each of his pictures conveys a little bit of that moment of serenity. By listening with the heart, the visitor can hear the mountain whisper its secrets.