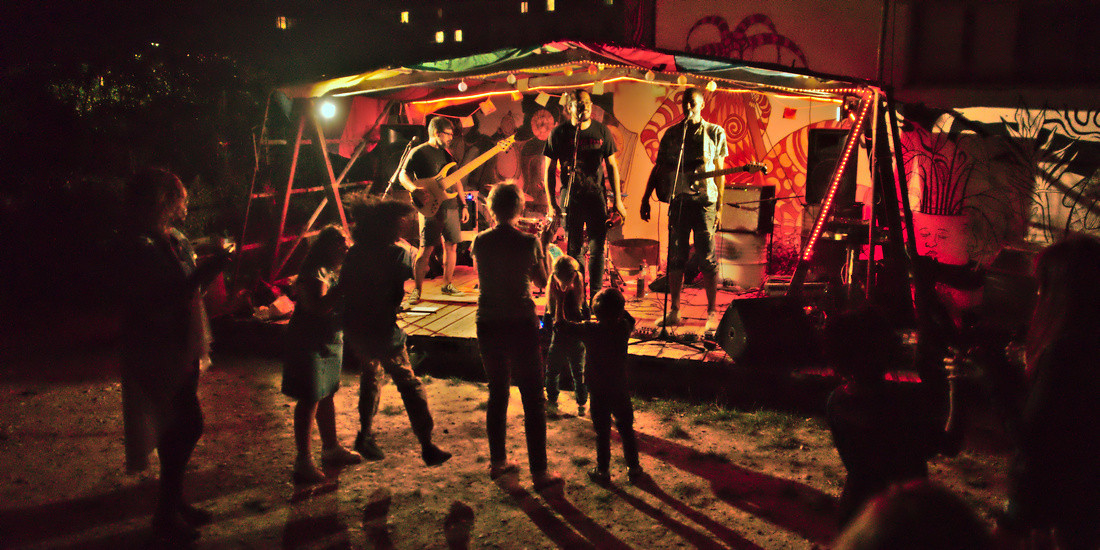 At the Jardin des Moraines, you will relax
To decompress a little and meet up with friends and neighbours, the evenings at the Jardin des Moraines, just a stone's throw from our shop, are for us a little escape, a neighbourhood scene like no other. So coolitance at the end of the holidays, we tell you a bit about it in our photo blog, because there is more to life than technique and work.
A musical scene like no other
Les Jardins des Moraines is a bit surprising. At first glance, nothing would lead you to imagine a musical scene in this place. A wooden gate, a long passageway littered with children's bicycles, rainwater cans and vegetable containers everywhere. The walls that enclose the place are adorned with childish graphics and remind us of our fairy tales. It's not a conceptual decoration: the place bears its name well, we are in a real garden, tomatoes and beans everywhere... Then, as we move forward in this jumble, comes the refreshment bar and finally the stage, both made of wood, spotlights, and tarpaulins. A Woodsock with a Burning Man decor, but on a human scale, the size of Carouge.
A diversified musical program
A group very representative of the diversified musical program of the Jardin des Moraines will energize us this September evening, it was SUMO, electro, soul, funk, hip-hop, dub, and lately: afro-cuban rock. Nothing but good stuff. And since the Artists don't live on love and fresh water, we invite you to check out their latest tracks and to grab all their songs on your favourite music platform.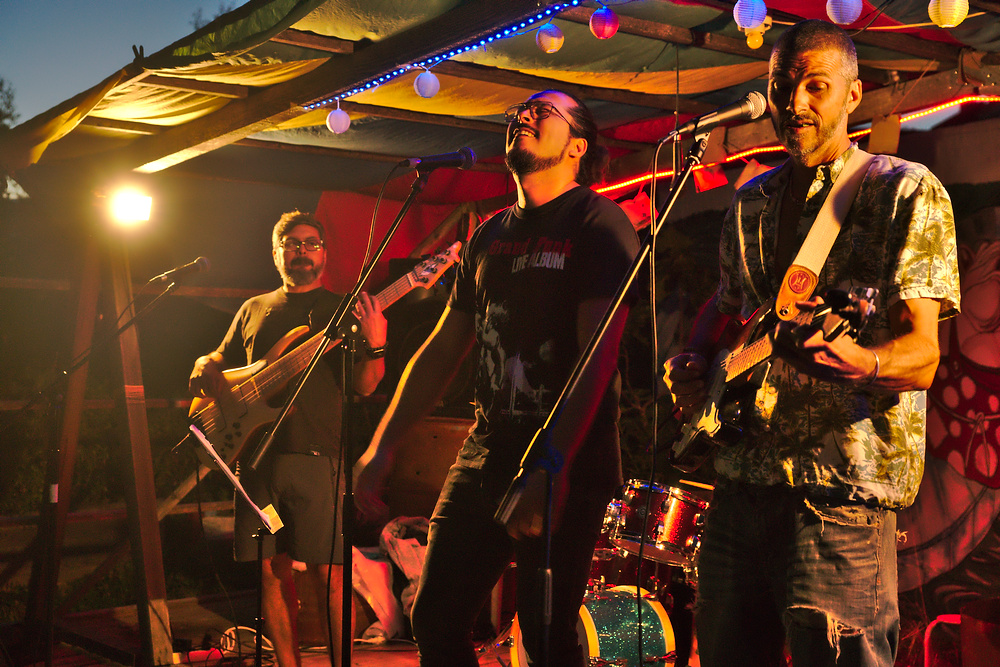 Some pictures of the concert
And since at Studio Audacieuse-Galerie, after work, we're always at work, Stéphan, our photographer, invites you to discover the band in photographs.